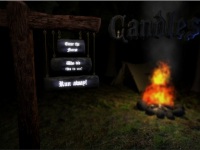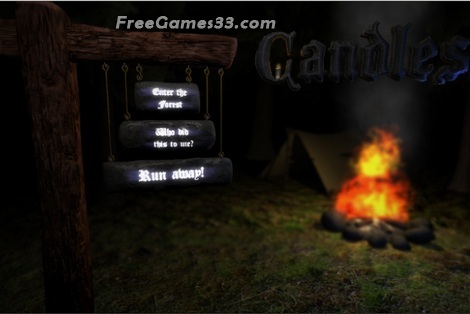 Candles adalah sebuah game horror gratis yang dibuat oleh Lasse Westmark Nielsen. Dalam game ini, anda harus menjelajahi sekeliling sebuah rumah yang telah diserang oleh sejenis makhluk jahat mirip gremlin yang suka bersemayam dalam kegelapan.
Satu-satunya cara untuk bisa mengusir monster-makhluk jahat tersebut adalah dengan menerangi sekeliling rumah dengan cara menyalakan lilin dan pergi ke lantai bawah (di basement) untuk menyalakan generator.
Kontrol:
Tombol W-A-S-D - Bergerak
Tombol Spasi - Melompat
Klik kiri mouse - Interaksi
Memuaskan (10 poin):
168 suara
Lumayan (5 poin):
36 suara
Mengecewakan (0 poin):
16 suara
Poin rata-rata:
8.5 dari total 10
Komentar Anda Tentang Game ini
"windows xp"
Oleh: tony, tgl 9 Februari 2015
windown xp mungkin bisa. dicoba saja dech biar tahu ;)
"windows game Hororis"
Oleh: Luzy, tgl 31 Maret 2015
penasaran banget sama game horor ini.. pengen cepet memainkannya.. (pecinta horor)
"gg ngerti"
Oleh: kazy, tgl 31 Maret 2015
bingung dan penasaran mainnya.. :)
"Bingung"
Oleh: Jeff, tgl 27 Desember 2015
cara nyalain generatornya gimana?
"saya juga bingung, mas"
Oleh: mas yuki, tgl 29 Desember 2015
i am confused. i don't know how to solve this game. My head is spinning around. I don't know how to continue this. What should i do now? please help me! I am stuck in the middle.
By Yuki.